CANON CALCULATOR LS-101H / Canon Calculator / LS 101H Calculator / 10 Digits Calculator / LS-101H CALCULATOR
A 10-digit desktop calculator with practical calculation and extra large upright LCD display. It features a dual power source.
Extra large upright angle display
Large and durable keytops
Dual power source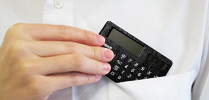 Compact Size
Bring along the portable and lightweight calculator in all occasions.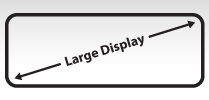 Large display
Featured with large LCD display for easy viewing and comfort reading even for prolonged usage.
*We Provide TENDER QUOTATION , SPECIAL ORDER for stationery & office furniture. For more information , please chart with us.