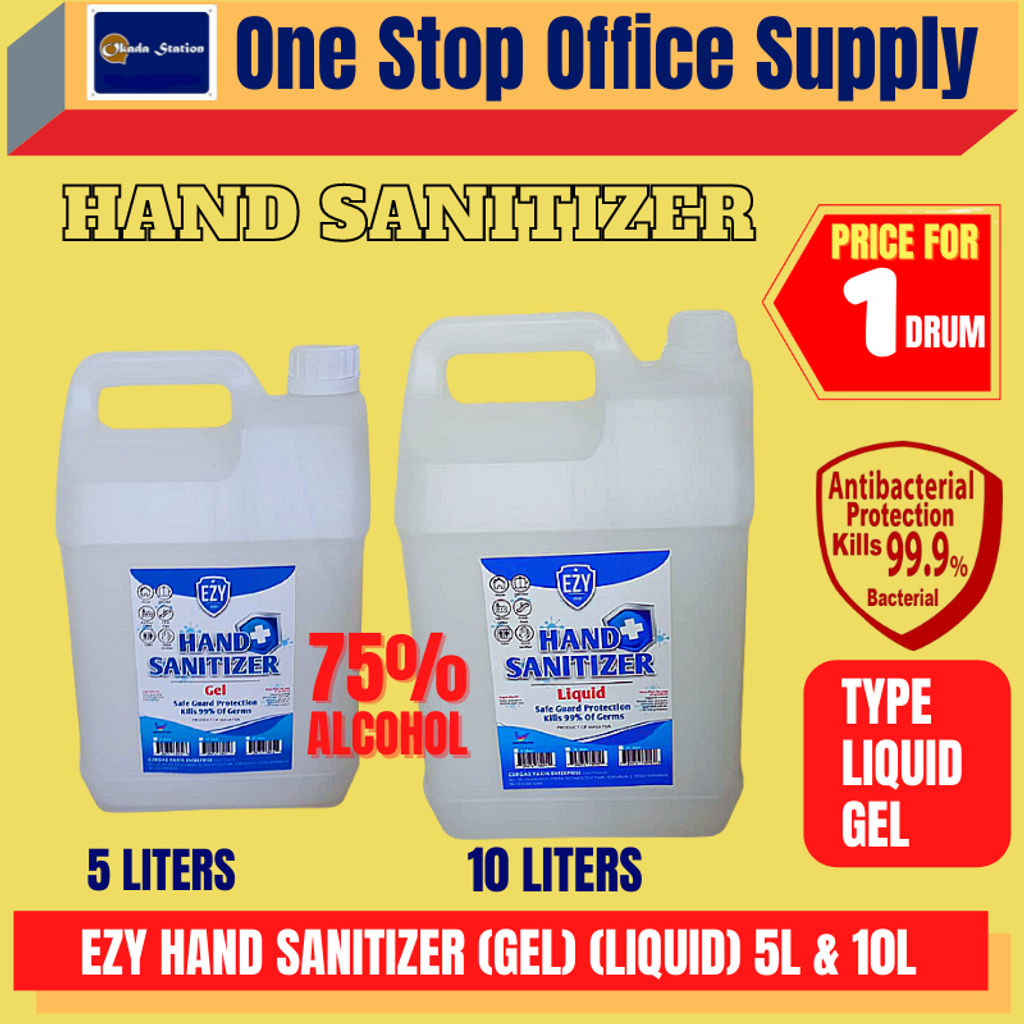 EZY HAND SANITIZER / 5L / 10L / 75% Alcohol / Hand Sanitizer / Disinfectant Liquid /
EZY Hand Sanitizer Refill
PRICE STATED IS FOR 1 DRUM (5 LITER OR 10 LITER)
CONTAIN TYPE : 5 LITERS & 10 LITERS
ALCOHOL CONTAIN: 75%
EZY HAND SANITIZER / 5L / 10L
PRICE IS STATED IS FOR 1 DRUM
CONTAIN : 5 LITERS / 10 LITERS
ALCOHOL CONTAIN 75%
TYPE OF SANITIZER : LIQUID TYPE & GEL TYPE.
-packing 2 DRUM / ctn
✅ 75% of alcohol- Medical Grade Denatured Alcohol
✅ Lab Tested and proven to kill 99.99% germs
✅ Powerful formulation to prevent most virus infection
✅ Available for bulk purchase
EZY hand sanitizer with antibacterial properties has been microbial tested and is effective in killing 99.99% of harmful bacteria and prevent virus infection due to our unique and powerful formulation.
*We Provide TENDER QUOTATION , SPECIAL ORDER for stationery & office furniture. For more information , please chart with us.