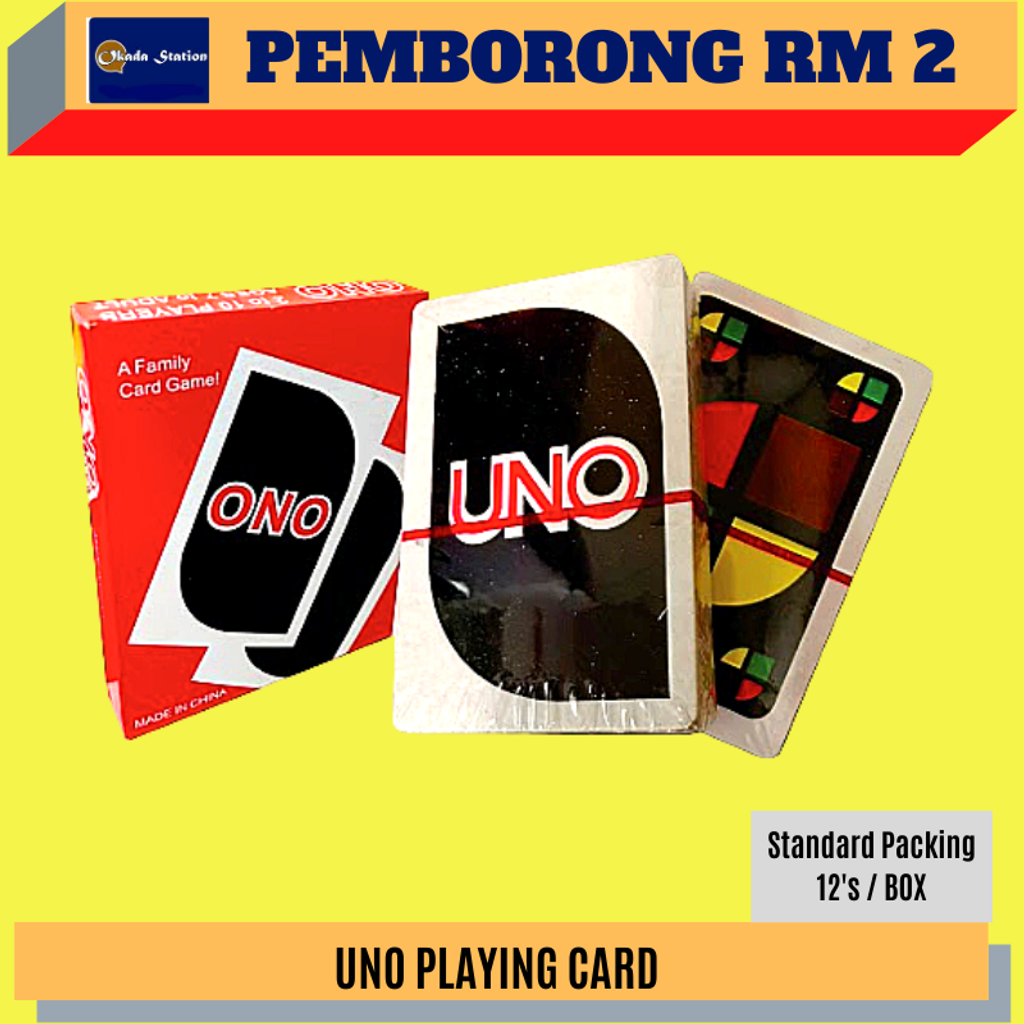 (RM2.20) UNO PLAYING CARD / UNO CARD / CARD GAME / UNO CARD GAME
UNO PLAYING CARD
MOQ=12 BOX
✅Same like original basic UNO, But with extra customizable wild card now!
✅High Quality Cards!
✅NOW MORE FUN, You can write your own rules for game play with the Wild Customizable cards
✅The classic card game of matching colors and numbers
✅Special Action Cards and Wild Cards for unexpected excitement and game-changing fun
✅Use the Swap Hands cards to change hands with any other opponent
✅Players take turns matching a card in their hand with the current colour or number card shown on the top of the deck
✅Don't forget to shout UNO when you only have one card remaining
✅Hands-on play for early childhood development
✅Get Wild 4 UNO. Includes 112 cards and instructions. colours and decorations may vary.
***********************************************************************************************************
Why buy from us?

[ 100% original ]
We promise all our products are 100% original from manufacturer & we are authorised distributors for most famous brand

[ 14 days return]
100% customer satisfaction, if you not satisfy with your products please return to us in 14 days, fully refundable, no question ask

[ Ready Stock ]
We are Malaysia seller and have ready stock on hand

[ Fast Shipping ]
We promise to send out the stocks within 2 days when we receive otherwise please inform us any delay shipment from service providers, we will solve it with our best

[ Bulk Purchase ]
We support wholesales please chat for any wholesales enquiries