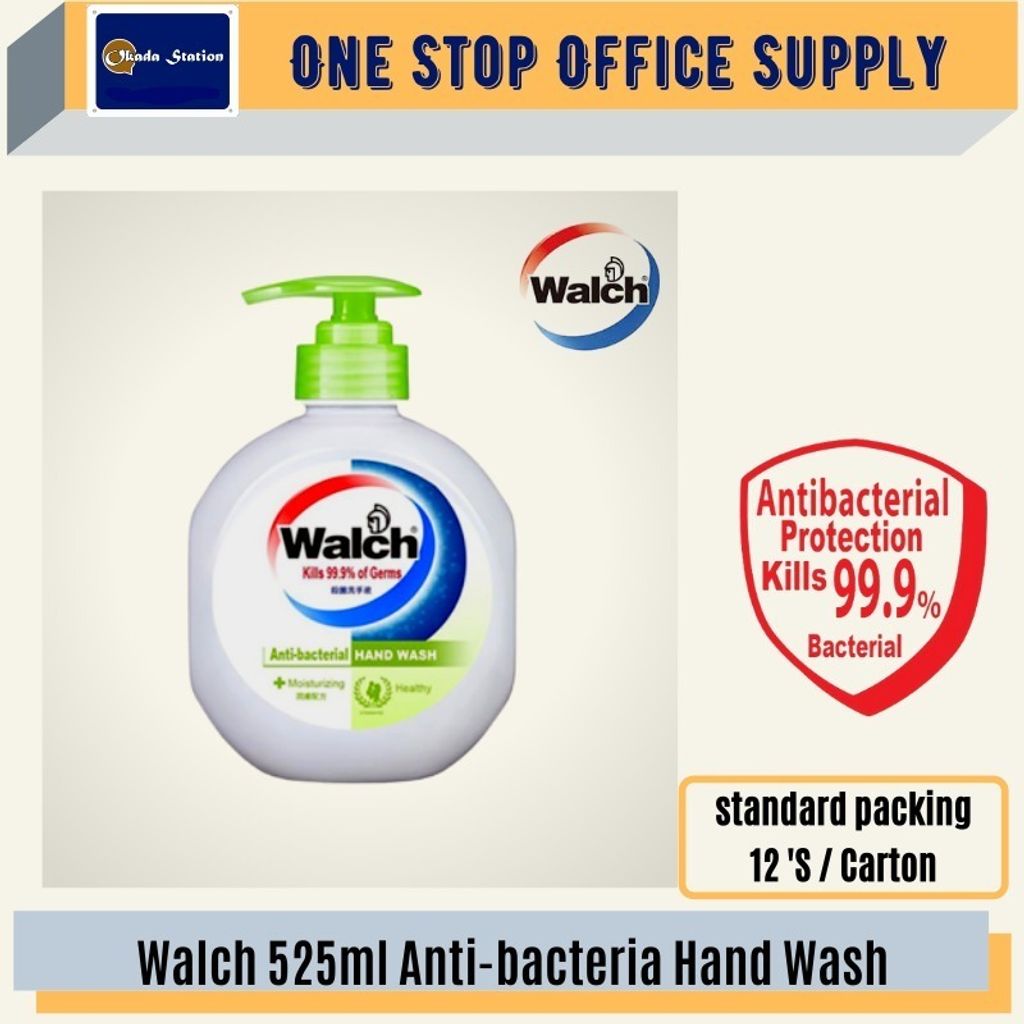 Walch Anti-Bacterial Hand Wash kills 99.9% Of Germs 525ml Moisturizing / Sensitive / Refreshing
STANDARD PACKING=12 BOTTLES / CARTON
Handwashing is one of the best ways to protect you and your loved ones from getting sick. Walch Anti-Bacterial Hand Wash will gently removes dirts and germs while leaving skin soft and supple. Suitable for the whole family to use daily.
- Kills 99.99% germs
- Perfect for everyday use
- Give Moisturizing Feel on your hand.
*We Provide TENDER QUOTATION , SPECIAL ORDER for stationery & office furniture. For more information , please chart with us.